Why choose KONE JumpLift?
Faster construction
It uses the permanent elevator hoistway improving transportation speed and capacity.
Lower overall cost
Workers spend more time working, building can be handed over sooner.
All-weather operation
Construction can proceed unhindered, regardless of weather.
Improved safety
As safe as any standard elevator, compliant with local regulations and codes.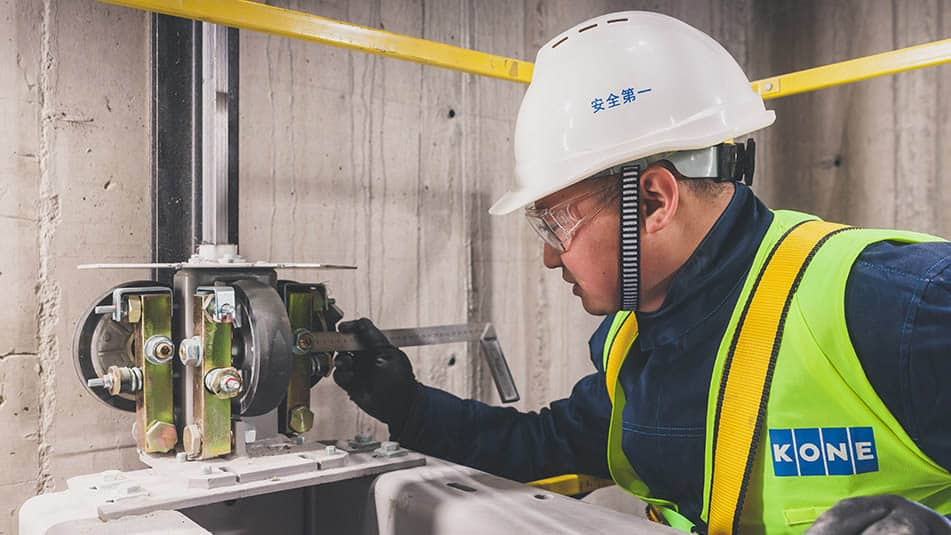 KONE JumpLift construction time elevator
KONE JumpLift is a construction time elevator with a temporary machine room that can be moved upwards as construction progresses. KONE JumpLift advantages: enables a faster, safer construction process, earlier closing of the facade, reduced down-time, and safer transportation in all weather conditions.
Explore our reference cases